Features of Johnider V2 FA
Our product Johnider V2 FA is designed to protect against virus "dissemination" in crops.
Johnider V2 FA acts as a inhibitor of the virus that is infected by seeds, soil and various insect vectors after the crop is transplanted, and also prevents from dissemination. The term "dissemination" refers to spreading by seeds, soil, and insect vectors or by mechanical infection as well.
Mechanism of Johnider V2 FA
Virostatic* effect
Our product temporarily stops the activity of the virus by working on the crops when they get infected with a virus.
As a result, it inhibits the virus dissemination as much as possible. We call this mechanism 『Virostatic』.
Inhibition of viral replication.
Restriction of two types of virus movement or translocation within host plant.
Relief of viral symptom and minimize virus transmission from infected host to healthy host through mechanical inoculation.

* Virostatic : Able to inhibit viral replication, which can be resumed when the virostatic agent is removed.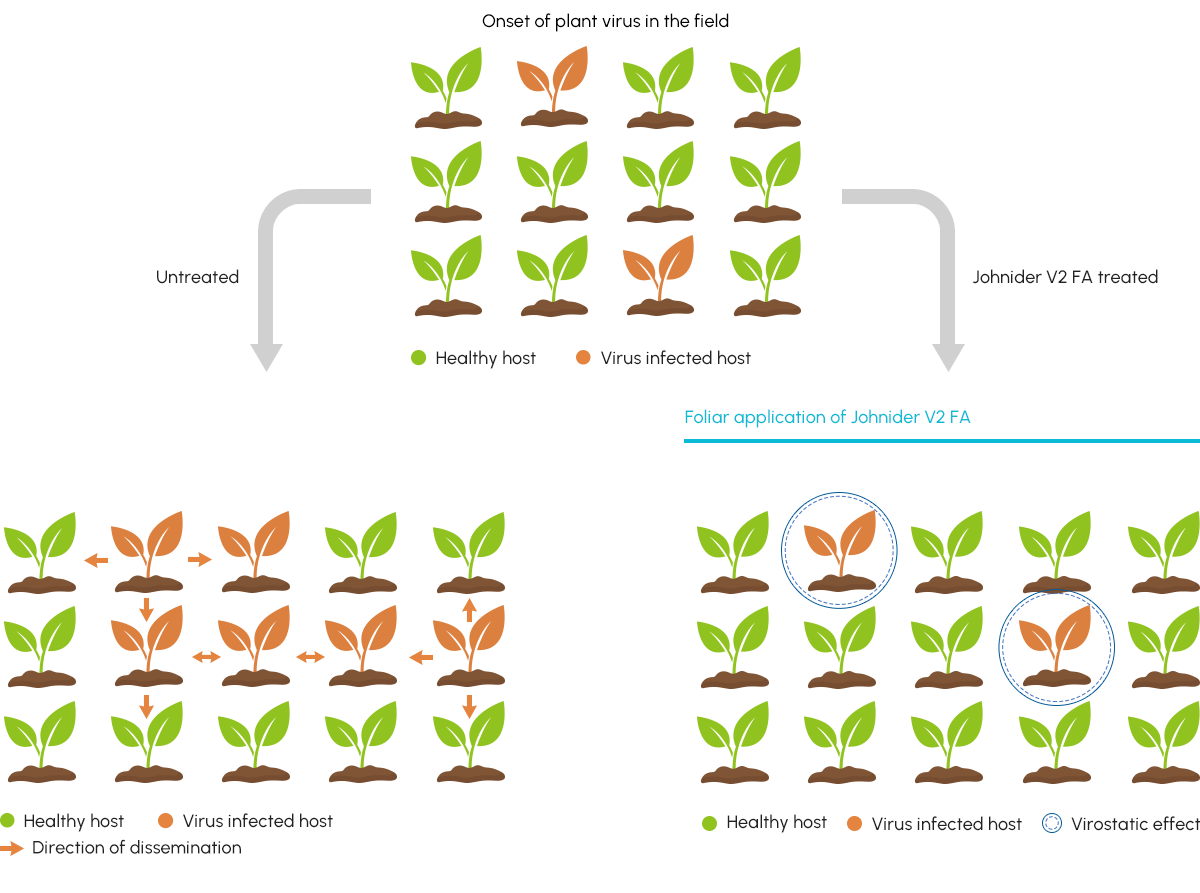 Plant growth regulation
It also has the function to help the crops grow vigorously, you can regard it as a principle that the crop growth is ultimately dominant over the virus.
Inducing vigorous growth of plant.
Overcoming of virus through plant growth promotion.
Inducing vigorous growth of host to help fighting plant viruses and promote plant growth.